Yacht management software is a must for charter companies and this necessity is growing fastly day by day. In order to understand the reasons, let's check the charter business in the world.
According to an article in Fortunebusinessinsights.com."The global yacht charter market is projected to grow from $6.83 billion in 2020 to $10.82 billion in 2027"  It means that the following will increase and make the business more complicated and software will become a tool to survive in the market.
Yachts
Customers
Crew
Paperwork
Associates
Competitors
These increasing numbers will make the business more complicated in near future. Much more customers mean much more CRM. The competition between charter companies will be stronger so who can handle the customer relations better will gain the game. So in terms of customer management yacht management software is a must.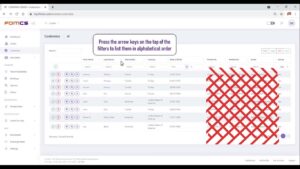 When the number of yachts increases, sure the number of the crew will increase as well, and one question is who will keep the expiry dates of the crew passports, yacht documents, all licenses? People can forget but software never.  Please have a look at the education video of FOMCS yacht management software for charter businesses on the following link ( after you sign in). Educational videos of FOMCS yacht management software 
The increase in the number of yachts can also create a need for sale the old and slow ones as the charter market survey show that customers tend to prefer fast vessels. So it means a charter company also should be a yacht broker as well and at this point again integrated software will be a must which includes several features inside. FOMCS software provides its sister marketplace yachts4sales.com as well as an addition to all other online marketplaces for yacht sales.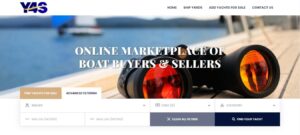 When it comes to competitors, software's contribution to the business will be incomparable. Please read more in benefits of yacht charter management software article 
FOMCS includes yacht charter management, crew and customer management and, also yacht sales management. The software also has an interconnection facility with yacht and charter listing platforms. You can try FOMCS yacht management software for 30 days free to see the benefits of the software in your business and to continue with FOMCS is up to you after 30 days. Learn more