Fleet Operation Management Control System
Yacht & Charter Booking Management Software. Designed to meet the needs of your entire company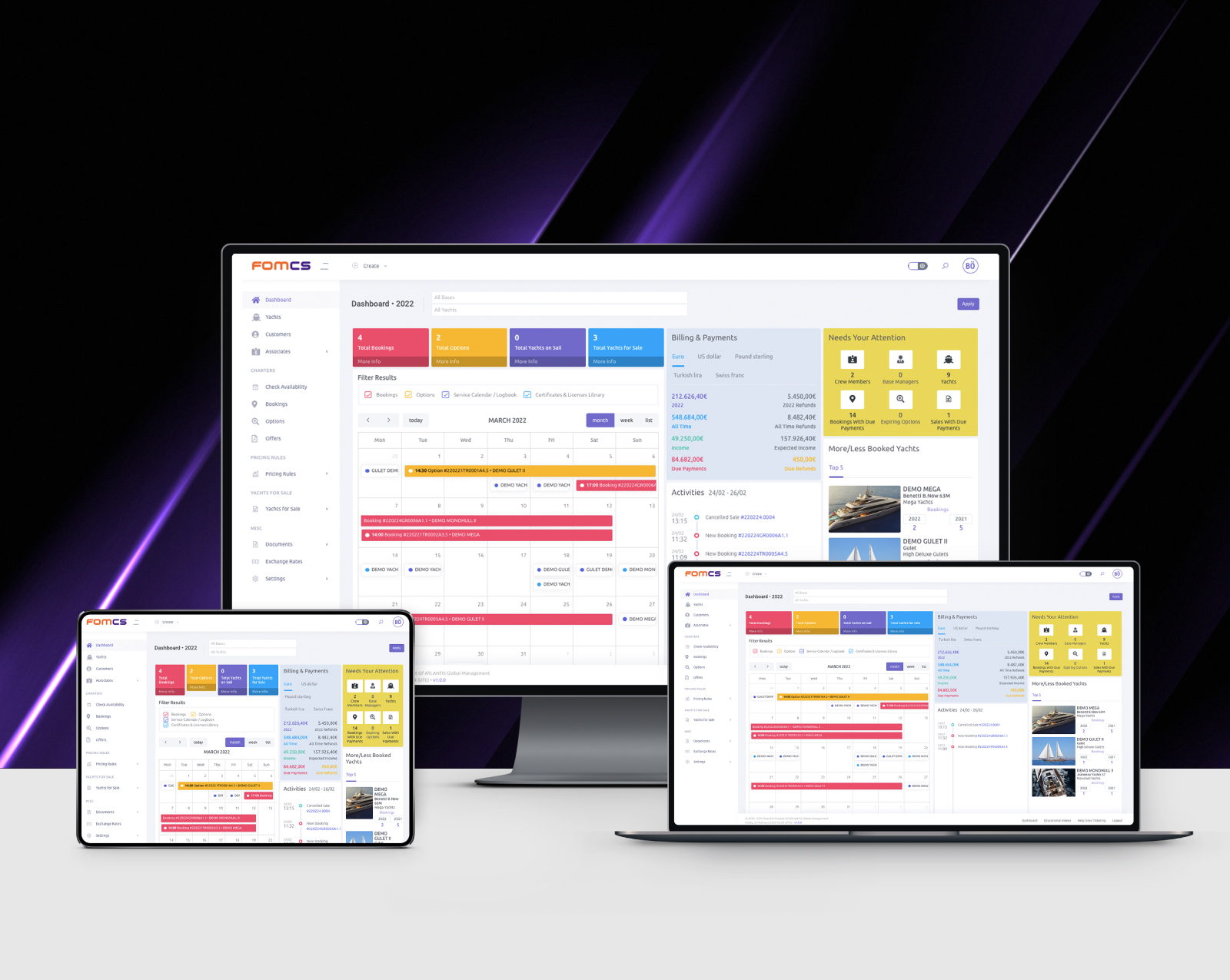 We Connect The Yachting World Online
FOMCS Yacht and Charter Booking Management Software is a trademark and product of ATLANTIS Global Management Information Systems S.A., originated software company that develops products specializes – related projects and systems to connect the yachting world online, like Yacht Booking Online Systems, Yacht Booking Listing Portals, Online Marketplaces for Yachts, Online Yachtfolio for Associations – Clubs and Unions, Marina Booking System and other online systems for maritime tourism
We Build a Software You Will Love!
We invest in having active and happy users. You are the expert, and we want to build software you love! We are dedicated to developing FOMCS based on user feedback
Do More With FOMCS
FOMCS's intuitive features give any team the ability to quickly set up and customize workflows for just about anything. Brings all your tasks and teammates together. Simple, flexible, and powerful!
Who should use FOMCS?
FOMCS is an all-in-one, yacht and charter booking management software, available for the managerial needs of yacht owners, yacht operators, yacht managers, yacht brokers, yacht charter brokers, and yacht agencies. FOMCS is a multi-functional software designed by marine professionals to make the business easier and more profitable. Try for free
Features of FOMCS
Keeps all the data of yachts, customers, suppliers, crew, yacht bookings and sales in a safe and unlimited platform. Notifies the planned services like maintenance dates and expiry dates of all documents and licenses. Increase the in-house communication with its dashboard's events calendar and keeps everyone on board. Learn more
Benefits of FOMCS
First in first benefit is reducing the paper disorder and giving peace in workplaces by converting papers to electronic forms. FOMCS Increases the yacht sales and charter bookings by providing interconnection with online marketplaces and charter portals. Also speeds up responding process to inquiries with a good shape forms for all uses. Try for free
What Is FOMCS Going To Do For You?
Keep Your Data Safe with FOMCS
"The ability to take data – to be able to understand it, to process it, to extract value from it, to visualise it, to communicate it – is going to be a hugely important skill in the next decades."
Hal Varian, Chief Economist, Google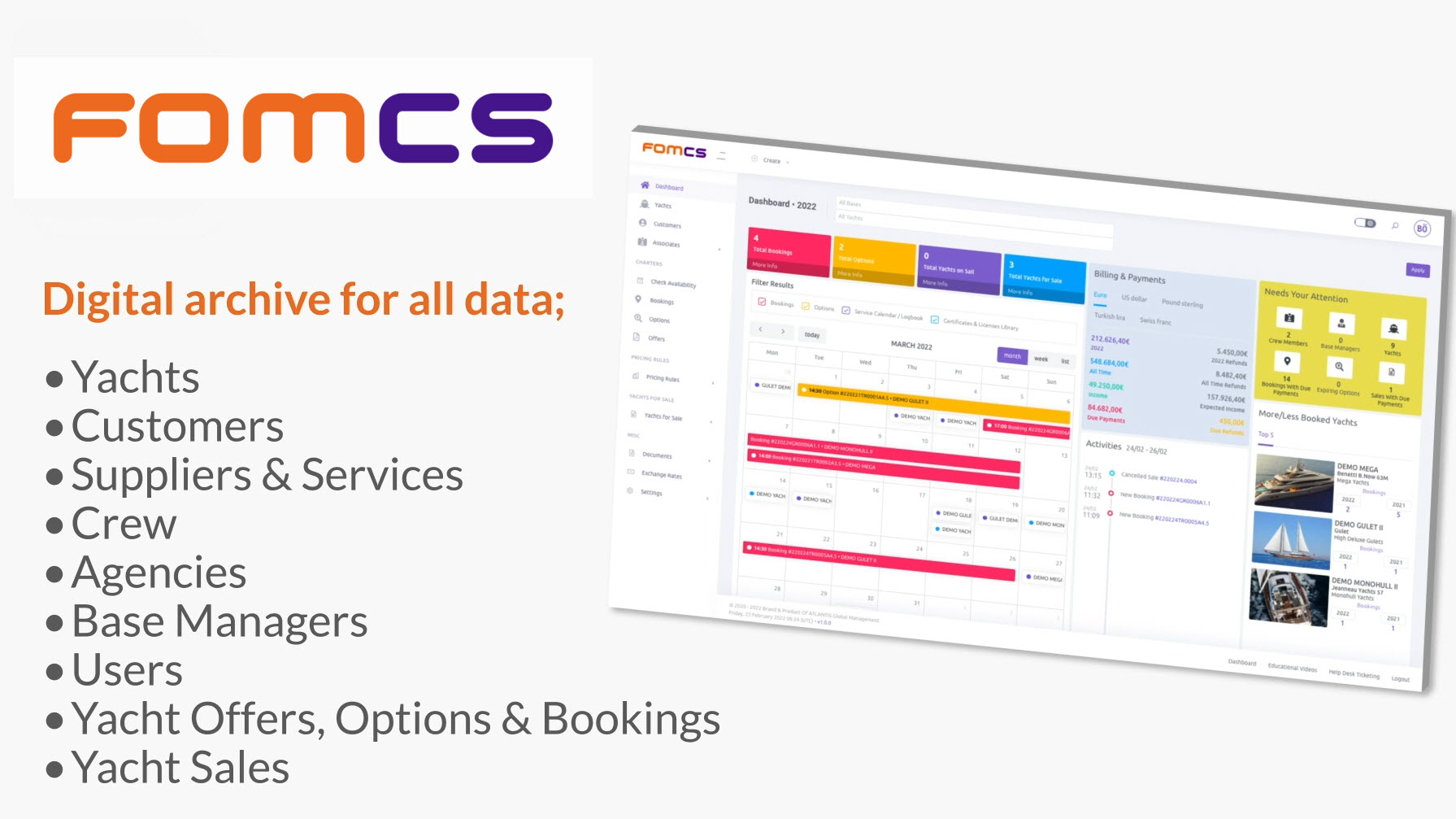 Expand Your Network & Move Further To Digital World With FOMCS
Discover and use our APIs. Speed up your workflow, connect with your partners and customers, build and publish your fleet online on your web site and interconnect with online sales, booking listing portals and marketplaces.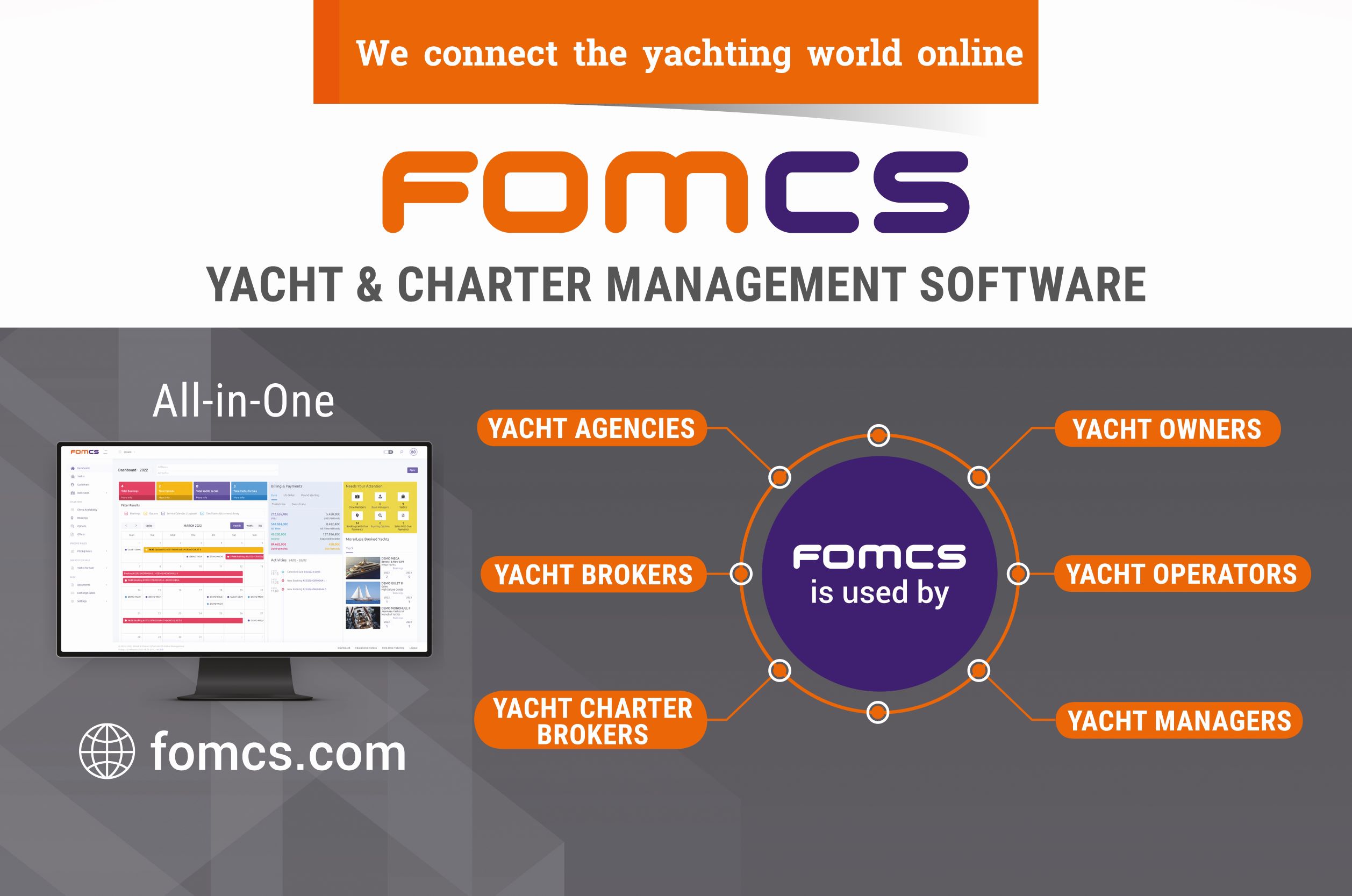 Easily Manage Your Business With FOMCS
We have become more modern and tech-savvy than before
Ready To Get Started on a Free Trial?